Core-Hemp™ Topical for Pets
Total endocannabinoid system support
At a Glance

Now a topical just for pets


 Supports calm mental state 


 Joints and Mobility Support


 Wellbeing and overall health


 Not an isolate, 100% natural


 Non-habit forming


 Super controllable serving size


Jar contains 200 milligrams active CBD


 100% American grown hemp


Organically Grown in the USA  


Topical, yes, but safe if eaten or licked
Click here to check out the Core-Hemp Tincture
Product Label
Product Label Click here to enlarge 
More Information
Developed by a naturopathic doctor, Core-Hemp™  could be the key to unlock your own, as well as your pet's health. Realizing your full health potential by supporting overall mind and body balancing. Now you and your pet can be as healthy and happy as possible. The jar contains 200 milligrams of full spectrum CBD from hemp PCR, in a base of organic plant based cream. With Core-Hemp™ there is no psychotropic effect and it is not habit forming. Easy to apply to your pets paws, belly, or other hot spots. Core-Hemp Topical CBD that is made to work from the outside instead of from the inside. It's a soothing cream that you can use to support healthy joints, nourish dry skin, bug bites and skin irritations.
Core-Hemp™ topical is grown, processed and bottled in the USA and is Non-GMO. 
The bottle contains 200 milligrams of full spectrum PCR in a plant based natural cream using all safe ingredients.  There are many health benefits when also consuming organic hemp oil for yourself as well as for your pet. It is loaded with Omega 3 & 6 fatty acids, full of naturally occurring Terpenes.
Our hemp is grown, processed, and bottled in the USA and is Non-GMO. 100% Hemp product. Don't buy isolates or synthetics, only use or consume full spectrum hemp oil.
Veterinarian recommended
Human-grade, Non-Psychoactive.  Made in USA without using harmful extraction techniques. 100% American grown hemp.
Blended and bottled in the U.S.A.
Most people when they hear hemp, automatically associate it with Marijuana. While both Marijuana and hemp originate from the same Cannabis Sativa L. plant, they vary greatly in their genetic makeup, usage, and cultivation. Marijuana is formulated to have large concentrations of tetrahydrocannabinol (THC) that leads to a psychoactive "high effect".
On the other hand, hemp's levels of THC is minuscule and does not have any mind-altering effects on you or your pet.
The Endocannabinoid System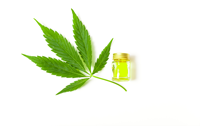 Cannabinoid receptors, located throughout the body, are part of the Endocannabinoid System, which is involved in a variety of physiological processes including appetite, pain sensation, mood, memory, sleep, nervous system, stress response. By supplying the PCR in full spectrum hemp oil, the body is able to communicate better between all the body systems.*
Our Core-Hemp is a perfect supplement for both you and your pets.
Healthy Aging and Wellness- Wellbeing and overall health- Non-habit forming. 
Ingredients
Triple UV Treated Deionized Water, Opti-MSM® Methylsulfonylmethane, 200 mg. of CBD from Organic PCR Hemp, Organic Coconut oil, Emulsifying Wax, DMSO, Usnea Extract, Organic Vegetable Glycerin, 100% Natural  lemongrass essential oil, Organic Aloe Vera Extract 200:1, Vitamin E, Vitamin C, Vitamin D3, Grapefruit Seed Extract, and Tea Tree essential oil..
*These statements have not been evaluated by the Food and Drug Administration. This product is not intended to diagnose, treat, cure, or prevent any disease.